So after 10 years of ups and downs (but mostly downs) with my crap beginner Ram set, I finally decided to get new clubs.
for irons I went with Nike VRS X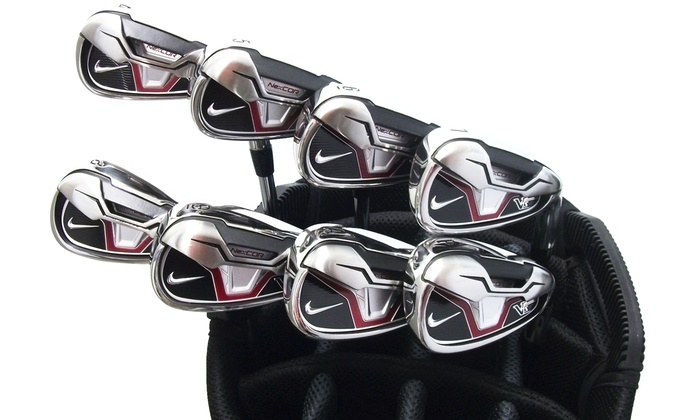 Odyssey White Ice putter
and, well, this sexy Nike bag
I didn't buy a driver because I am at the point where I don't have any confidence in my driver game...didn't want to waste money on one yet. My old driver will do for now.
I'm disappointed there wasn't a 3 iron with the iron set but it does come with a 48 degree wedge, which I know I'll be able to use